Y'all, I love Target. I'm always trying to find excuses to go in there with John. Unfortunately for me, he's knows me so well that he can see right through that. He knows that when I say 'let's go to Target because I need…', I'm lying. I just want to go to Target to look around and probably purchase things that I don't need. One thing that I absolutely love about Target though, is the brand collaborations. From the Who What Wear line to their upcoming collaboration with Hunter, I always look forward to seeing who they'll work with next. My current favorite is the Hearth & Hand line.
Are you familiar with this line?
Hearth & Hand is a line from Magnolia, which is a Chip and Joanna Gaines brand. Most folks are familiar with the Gaines family but I have to be honest: I've never watched their show. I was made aware of Joanna Gaines a few years ago at my last job. We were trying to hire Joanna to be the keynote speaker at a ladies luncheon. Unfortunately, she wasn't taking on new speaking gigs at the time. That's the closest I've been to Joanna Gaines – talking with her team. Not sure if that even counts.
I may not be familiar with Chip and Joanna's show but what I am familiar with his their line at Target. It's affordable, versatile and it has lots of things that are perfect for entertaining at home.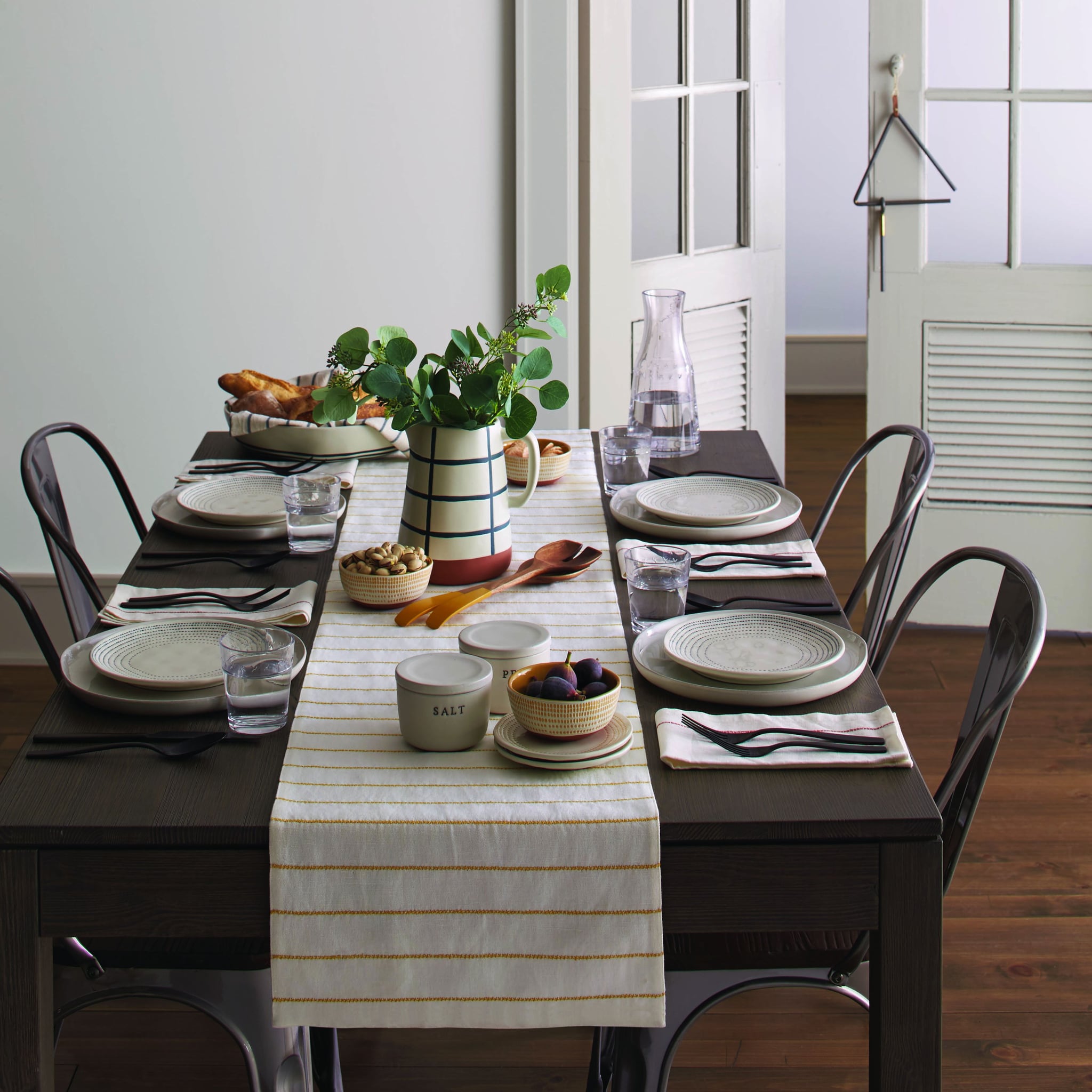 Entertaining with Hearth & Hand
Hopefully you've seen this line before but if not, I've put together a little roundup of my favorite items from the line. My first interaction with them was purchasing these two plates, which have easily become my favorite. I'm not sure how long the line has been available in Target but every time I go into a store, I feel like Hearth & Hand line is forever evolving; I always see something new that I didn't see before.
And did I mention its affordable?! Ahhh! I'm so excited to share all the things – well, not all of the things but a lot of the things that I love in this line specifically for entertaining. Items like: these cloth napkins, place card holders, or this juice carafe (perfect for serving mimosas).
Have you seen the Hearth & Hand line? What do you think?